Skip Navigation
Website Accessibility
2022 is almost half over and I haven't had much time to post.

New stuff arriving all the time. Prices continue to climb...does not make it easy for any of us but...we will continue to create any way we can!!!


They glow in the dark!!!
Some red white and blue batiks and kansas trouble!

Moda batik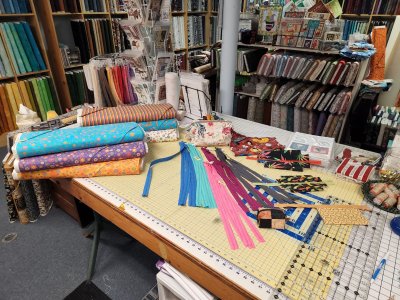 Will continue to post more as it comes in!